"Oh no. How am I going to do this?"
This question plagued my brain after my district announced we would be returning to school in a hybrid model. In the spring, I adapted my orchestra classroom to the best of my ability on the fly. But I had already put in the leg work to get to know my students. I had learned their names and their stories. I had asked them to learn about each other. I had asked them to be vulnerable (I think Brené Brown would have been proud!) And after spending over half of the year together, each orchestra had built their own unique sense of identity. My great concern after the announcement was, how can I foster that in our new environment? After a few nights filled with weird teacher stress dreams (oh you know the ones), I came up with a few ideas. 
Remote Idea #1: The Google Slideshow
I opened with a title slide. Since I teach multiple classes simultaneously, I color code my classes to help organize my brain if I'm doing the same thing with each class. Symphonic Orchestra is green, so I changed this google slide theme from coral to green. If you're not sure how to change colors in a pre-made google slide show, watch my tutorial video below.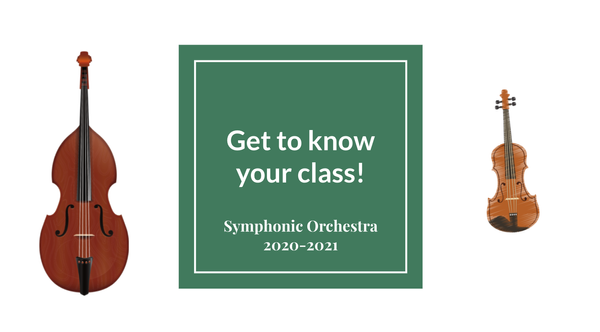 Leave instructions for the kiddos.  In distance learning the gift that keeps on giving is instructions that are clear and concise. This can be anything you want it to be. These are pretty basic but they work for my community. Include things that serve your students!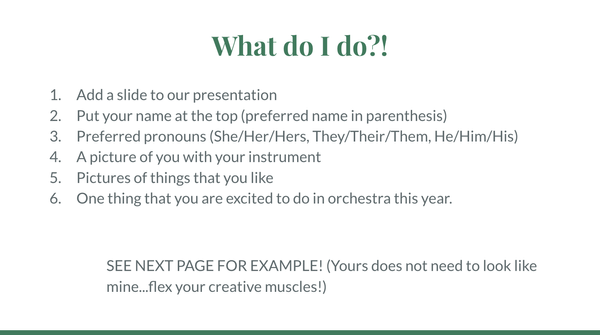 Create your example slide. I decided to add arrows pointing out how I followed directions. Any positive reinforcement is good, right? :) I LOVE canva and took all my graphics from that site. I pay for Canva Pro, but they have tons of free graphics you can use as well.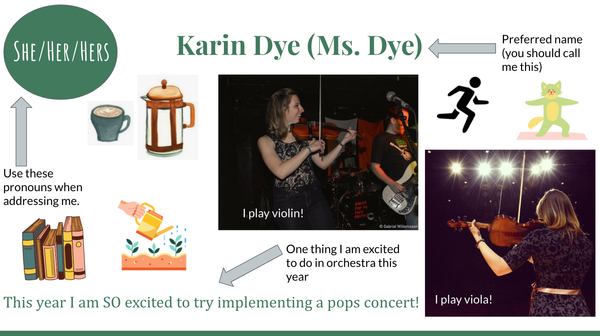 Need more guidance? No worries! I made a tutorial video for you. The cool thing about Loom (the platform I used for the video) is you can speed up my talking if you want to get through the information a bit quicker. I don't usually encourage people to make my voice sound like a chipmunk, but these are trying times. We are busy people!!! Tutorial Here!
Idea #2: Get Connected
I created a GroupMe for each of my high school classes (I would not recommend this for elementary students) because I find that we have to meet the students where they live. In their cell phones. You can also use Remind or the Band app, to each their own. I have used all of these!
In Canva, my newest love, I created small labels for each of my classes. This is our profile picture in Schoology too by the way. Oh, and notice the color coordination. Eeeeeeee!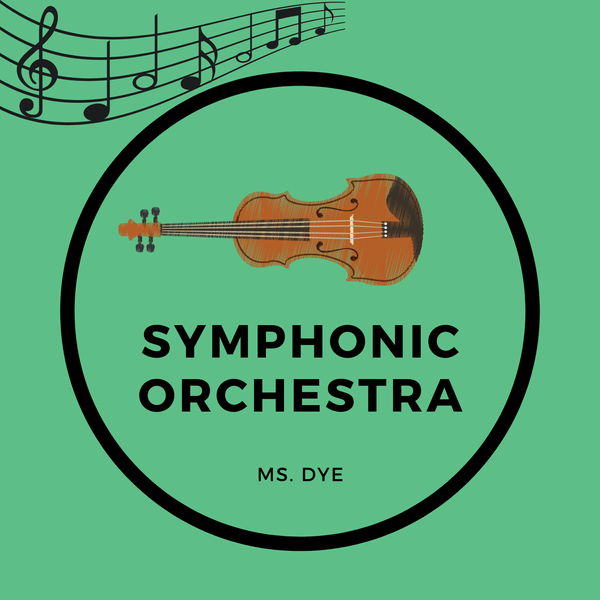 Step 1: Create your group in GroupMe and select "Share Group." This group is called "Not really Symphonic!" because I am a true crime podcast junkie and I don't want strangers joining my high school text thread (if you are creepy, please stop reading this blog and go away).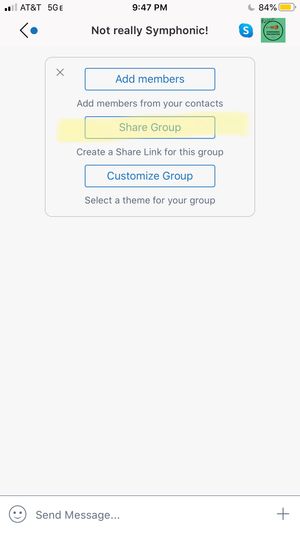 Step 2: Select "Display QR Code"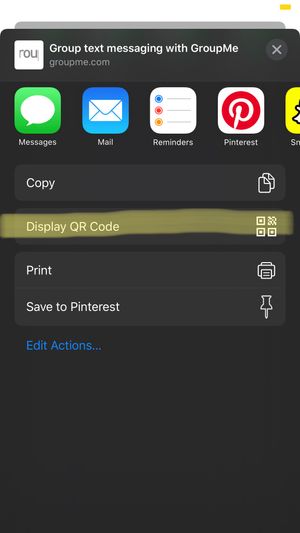 Step 3: Group me will generate a QR code that you can post to your Schoology, Google Classroom, or what-have-you, and students can join without anyone exchanging phone numbers. Neato!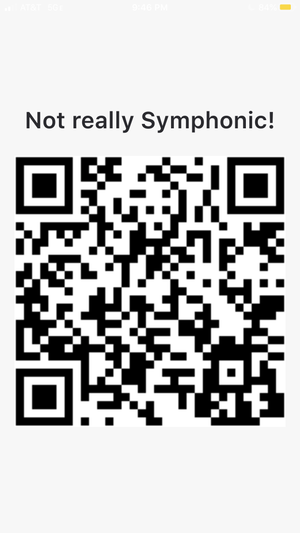 And there you have it. Two quick hacks to build community at the start of the year even if you are miles away from your students.