Three Recent Reads That Have Improved My Teaching
by Karin Dye
This list is by no means comprehensive. Teachers are asked to wear so many different hats (...and lanyards and school teeshirts and strange outfits during homecoming week) that there is no way three books could cover it. However, these are my three most recent and enjoyable reads.
Culturally Responsive Reading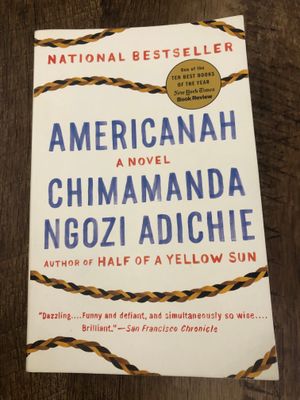 Americanah
by Chimamanda Ngozi Adichie
Main themes: Americanization, immigration, migration, black culture in America, African American culture vs. African culture in America
Why I read it: In the wake of George Floyd's murder, I was feeling helpless as a teacher. I decided to turn my lens toward black authors for a bit and this is one of the reads that came from that.
Why I enjoyed it: Unlike books like How to Be Anti-racist by Abram X. Kendi (which is still a very informative read and important read), Americanah was a really enjoyable narrative. You can learn about racial tension while enjoying a very well written novel. You feel?
Why I recommend teachers read it: Ngozi Adichie does a bang up job outlining some of the cultural disparities between African Americans and African immigrants. The reader follows Ifemelu (a Nigerian immigrant) through her experiences with culture shock, the drama of trying to make rent and pay for college, as well as dealing with all of the many many social missteps white people make. If you are white, read this book! If you aren't white, read this book too. It's really good.
A Humorous Read about the Realities of Teaching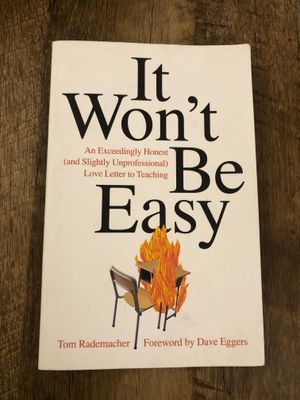 It Won't Be Easy: An Exceedingly Honest (and Slightly Unprofessional) Love Letter to Teaching 
by Tom Rademacher
Main themes: working with other teachers, classroom management through relationships, race
Why I read it: one of my assistant principals referenced the following quote and I couldn't resist..."because teaching is like putting together a puzzle without all the pieces on a table that is too small. Also, the puzzle is on fire."
Why I enjoyed it: It's very real. And funny. Rademacher is still teaching--he didn't leave the field to become an inspirational speaker. Also, that puzzle quote! Common.
Why I recommend teachers read it: Practical knowledge from a teacher who loves what he does. If you take none of his advice, you will still leave the read with a renewed enthusiasm in the work we do as teachers. 
A Book about Self Care that Won't Induce Eye rolling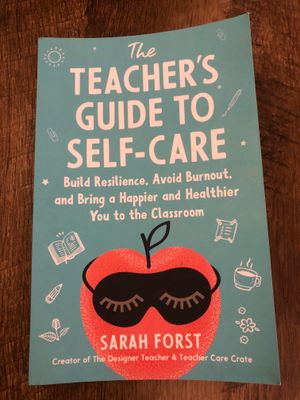 The Teacher's Guide to Self Care: Build Resilience, Avoid Burnout, and Bring a Happier and Healthier You to the Classroom
by Sarah Forst
Main themes: practical self care tips, research based writing, practical tools to keep teaching long term
Why I read it: my dear friend who teaches fourth grade gave it to me for my birthday this year 
Why I enjoyed it: it was not overly flowery and dismissed all notions that self-care looks like putting on a face mask and opening a bottle of wine
Why I recommend it for teachers: though I will say this book is definitely written more through the lens of self-care for female educators, I think there are so many useful tips that feel doable. You will read this and think, "yeah, I could commit to that!"